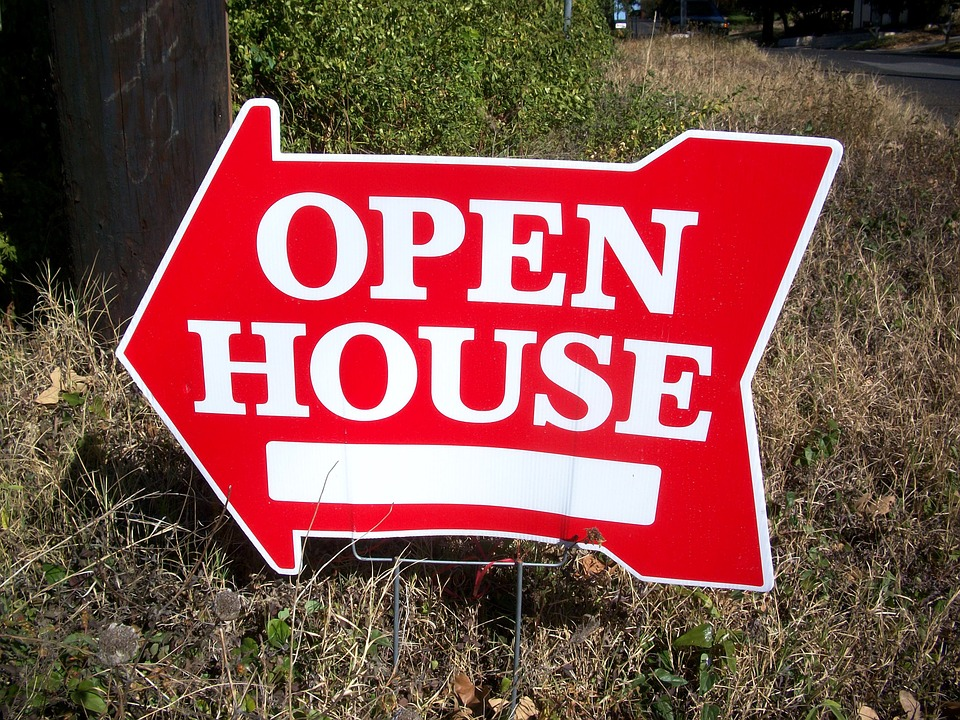 Are you preparing to sell your home? Sometimes, home sellers miss some of the most important - yet simple - preparations. Here are some tips to set you up for open house success.
Curb appeal. The first thing you should do is spruce up your home's exterior. After all, as they say, you don't get a second chance to make a good first impression. The first thing a potential buyer will look at is the outside of your home. Check out these ideas:
Front door. CNBC says if your front door is looking tired, give it a fresh coat of paint. If your storm or screen door is torn or weary, replace it. If the work is a little out of your comfort zone, hire a handyman for the task.
Shutters. If your home has shutters, one suggestion is to paint them the same color as your front door for a uniform, attractive appearance.
Landscaping. Is your shrubbery taking over your walkways and siding? Cut it back and make it look tidy, and be sure to remove your clippings. Keep your lawn mowed and edged, and plant some blooming flowers along walkways. If you don't already own a leaf blower, invest in an inexpensive one - it'll be handy for last minute cleaning up.
Porch. Does your porch or deck look inviting? Some experts suggest adding a pair of rocking chairs to make potential buyers feel at home.
Power wash. Power wash your home's siding so it's clean and free of mildew, cobwebs and debris. While you're at it, clean your deck, porch, walkways and driveway as well.
Staging. Present your home to buyers so it's easy for them to envision themselves living there. Here are some great tips:
Depersonalize. Remove your personal photos and knickknacks. This is important since requiring buyers to overlook little reminders that you live there will distract them from the home.
Declutter. This is a great time to start packing! Rent a storage unit or borrow space from a friend and fill it up. Fewer items in your home will help it appear larger, so start boxing up your excess belongings. Clean out your storage areas, including closets. You should aim for a spacious, clean look. Some professionals feel you should especially consider storing furniture that is outdated or excessive.
Make repairs. Most potential buyers aren't looking for a fixer-upper - they want a home that is move-in ready. Faucets that drip and dinged-up drywall will hurt your sale and make it appear your home is neglected.
Neutralize. Make your home's decor as light and neutral as possible. Bold colors can hinder a sale, since shoppers may need to paint in order to make their own furniture work in the house. Buy an inexpensive paint in a light color such as tan or white for walls, and remove patterned carpeting.
Clean. Clean your entire home, top to bottom. Eliminate dust and cobwebs in every nook and cranny, since home buyers will be inspecting your entire home. Forbes suggests being alert to odors as well. Eliminate pet odors, deodorize the kids' rooms, and don't cook strong foods the night before your event.
Light. Open your window coverings and let in as much light as possible, and turn on your lights throughout the home. Windows should be spotless, and your drapes and shades should be neutral and clean. Purchase inexpensive new window coverings if necessary.
Open house success! With these simple strategies, you'll enjoy a terrific open house. Enhance your home's curb appeal to make it attractive to home shoppers and stage your home so they can picture themselves living in it. Your property will be sold in no time!