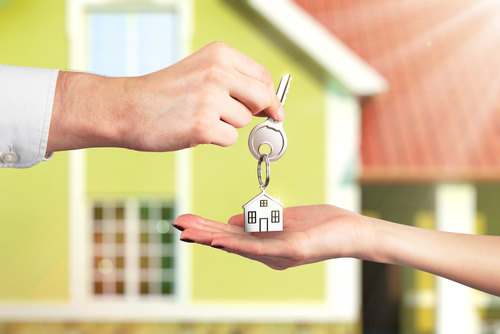 If you have decided to buy a home this spring good luck to you. Your challenge will be not just finding a home you like, but also beating out all the other homebuyers who like and want to make am offer on it also! The number of homes for sale is down nationwide, particularity in price ranges desired by first time home buyers. A well priced home in good condition will usually move very quickly and often have multiple offers. This means that if you want to end up with a nice home, you need to be strategic. You will need to be pre-approved and ready to write an offer if you see the home you want. While everything is negotiable in real estate, seller are often less inclined to deal if they have other offers waiting in the wings. Make sure the buyer agent you are working with has experience with multiple offer situations so they can position you to make your best offer possible.
These days, most would-be buyers come to an agent with a list of homes they'd like to see based on their online research.. While that often serves as a solid starting point, a quality agent may find additional options.. After buyers have seen a few homes, a skilled agent can typically gauge what they're looking for in a new home and may have other properties lined up. my advice is to listen to their Realtor.
Move quickly one you fine the house you want. That often means rushing out to see new homes within hours of them being listed and writing up a offer immediately if you like the house. Homes are gone in a matter of hours so if you really love the home move fast!
Be realistic about the inspection and repairs. The more competitive the market, the less likely a seller will be to make repairs. though some sellers may lower the price if the inspection revels expensive defects. The purpose of the inspection is not to get the seller to repair every small problem but to find out for sure that the house is what you thought it was.... What we are looking for are major defects we were not initially able to see in the walkthrough.
Write a personal letter to the sellers, some sellers are interested only in how much money their home sale will yield, but others love their home and want it to go to a new family that will love it just as much. If you really love the home include a personal letter.
Make a large earnest money deposit. The expected size of the earnest money deposit, and the rules about when you get it back, vary by locality. Buyer sellers often see a larger deposit as a sign that you are serious about the deal.
Consider waiving or shorting contingencies.. Most offer are made contingent on the buyer getting mortgage, the appraisal being equal to the purchase price and the buyer approving the inspection. Waiving any or one of these contingencies can be risky, but may be the right move in some circumstances. If you can shorten your contingencies you can make your offer look better to seller and that can make all the difference.
If you are thinking of purchasing a home call the Annette Yorks Group 814-360-0140.