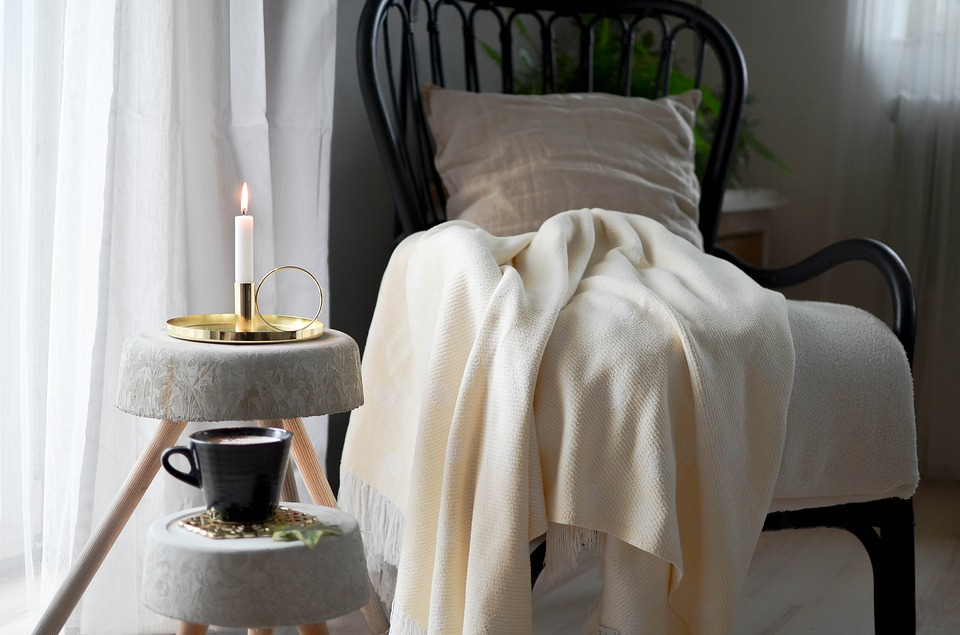 Purchasing a new home is fun and exciting. It's also an expensive undertaking. Thankfully, you don't need to spend a bundle to make your new house feel welcoming and comfortable.
Add Elbow Grease
Little makes a house feel more like it's truly yours than doing home maintenance tasks. Some tasks are inexpensive and rewarding in several ways. As Better Homes & Gardens explains, up to 45 percent of your home's energy use goes to heating and cooling. You can save energy and money by sealing your home tight against leaking air by caulking around windows and doors, and add more insulation to further your efforts. Coupons and discounts can help you save, so look for savings by purchasing supplies at home improvement stores like Lowe's.
Color Your World
Putting your personal touch on your rooms can make all the difference in helping you feel at home. Think about painting your walls for some self-expression, or at least one accent wall. You can choose bold colors for energizing contrast, gentle hues for soothing your soul, or something in between or a combination of effects. Check out this guide from Sherwin-Williams about accent walls, and then swing by the website to see if you can find some great deals on paint to keep this project within your budget.
Put Up Wall Art
Looking at blank walls can really keep you feeling unsettled. Make it a point to hang things on your walls, and you'll be surprised at the change in atmosphere. Family Handyman suggests installing a group of family photos on one wall. Placing pictures of your loved ones on the wall is sure to warm up the space quickly! Consider printed photos on canvas for a polished look, or an eclectic assortment of frames for fun self-expression. If you don't already have a collection on hand, you can use discounts, weekly ads and promo codes from retailers like Target and Walmart to pull your ideas together.
Fresh Blooms
Adding some blooms is a great way to improve the hominess of your house. A little greenery and a few flowers will enliven your living room or add a centerpiece to your dining room table. Splurge just a bit by ordering yourself a floral arrangement to add life to your space, but stretch your dollars with coupons and discounts from a floral wire service like Teleflora.
Creature Comforts
A few textiles can add implied warmth and coziness to your home. Keep a nubby blanket and some soft pillows to your living room, toss a cozy quilt in your bedroom, and light some candles throughout your home for ambiance and scent. You can search for in-season savings on home fragrances since seasonal scents are frequently offered in promotions. Or, maybe you're still stressed out from the move; consider some aromatherapy to help settle your nerves. If you're looking to save a little money, take advantage of a Bed Bath and Beyond coupon code, which will help you keep things under budget and within financial reach.
Clean and Tidy
Once you finish unpacking, you'll probably need to do a thorough cleaning. Something about cardboard boxes, packing materials, and carting things through your house seems to make everything dingy. It's also a great time to do some organizing. Sort your things and set them up in a manner you'll find functional and efficient, so as your days turn into routines and your life takes on order, you'll feel settled and comfortable instead of off-kilter and out of sorts. Before you open your wallet, research deals for cleaning supplies and organizing solutions — there are plenty to be had for savvy shoppers!
Right at Home
Making your new house feel like home can be a fun undertaking, and it doesn't need to be expensive. Do some DIY projects, add your personal touch, and breathe life and comfort into your space. Stretch your money as you go so you'll feel all the better in your new place. You'll be happily settled in before you know it!