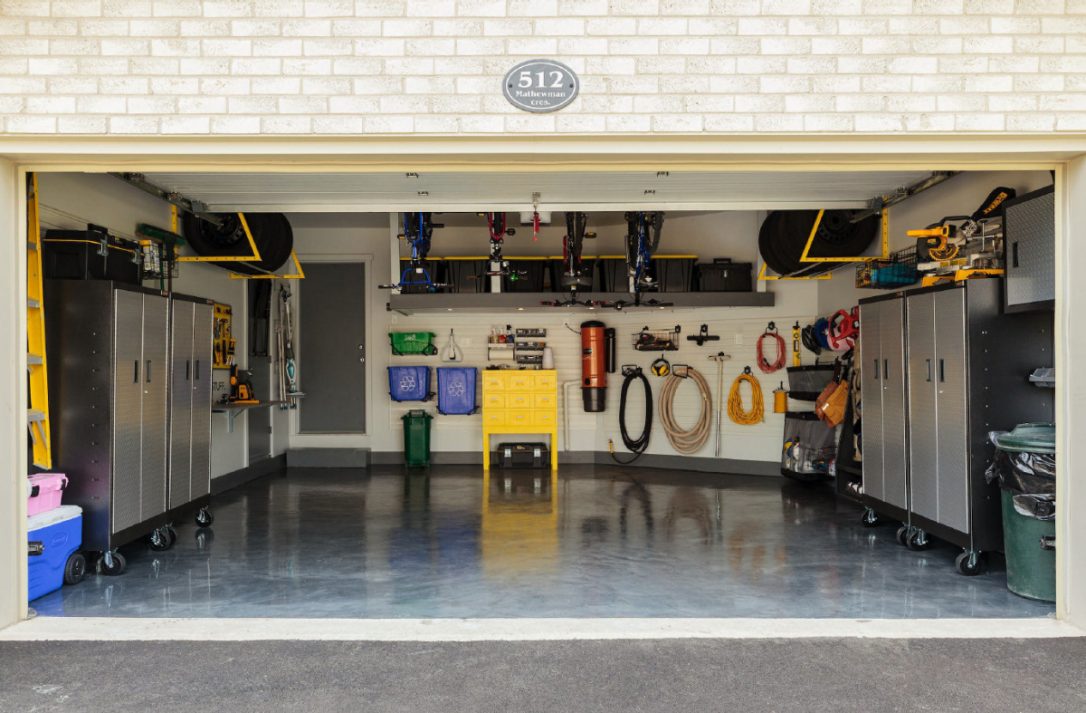 With spring going to be here before we know it, it is time to start cleaning up that neglected space in your home. We all know what it is, the garage. During the winter it gets filled up with everything from outside decorations and decor to stones and items that have been drug in from the bad weather. It deserves better! Here is a plan that we hope will make cleaning your garage less stressful.

1. Have a Plan
I know you will want to just jump in and start cleaning and moving everything. It may seem like it will make things quicker, but trust me it won't! You need to create a plan that will allow the garage to become clean and organized but also keep it that way. If you just start moving everything you will forget where you put it and when new items come in you will just start piling it back up again.

2. Have a Process
Now that you have devised a plan on how to tackle this project make sure you stick to it! Don't tackle everything all at once. Start by working on sections at a time. It might be best to even take what you can out of the garage and slowly start bringing items back in as you make space. This doesn't have to happen all at once either! Take your time.

3. Do you need it?
This can be the hardest part of cleaning out your garage,especially if you are cleaning it with another person. When removing items you have to ask yourself, "have I used this?" or "do I need this?". Don't feel guilty! It can be hard to say goodbye to items, but if you aren't using them they are just taking up space that can be used for something else. Make sure you focus on what you really want to keep and what you have room for.

4. Shelving!
Some garages can be pretty tight once you park your vehicles. Make sure you are utilizing wall space by installing shelves. This will help utilize any dead space within your garage.

5. Give Every Item A Place!
Most importantly make sure you don't leave anything out. Don't have the mentality that "I'll get to that later" or "that is fine where it is." Everything needs to have a designated spot! Put items in storage bins, shelves, hooks, or pegboards. Get things off the floor so it will allow everything to be clean and prevent more cluttering.
Don't forget if you're not the only one that lives in the household then others can pitch in! Give everyone a section of the garage. It may not be every one's favorite activity, but trust me in the end everyone will appreciate the organization and knowing where everything is!