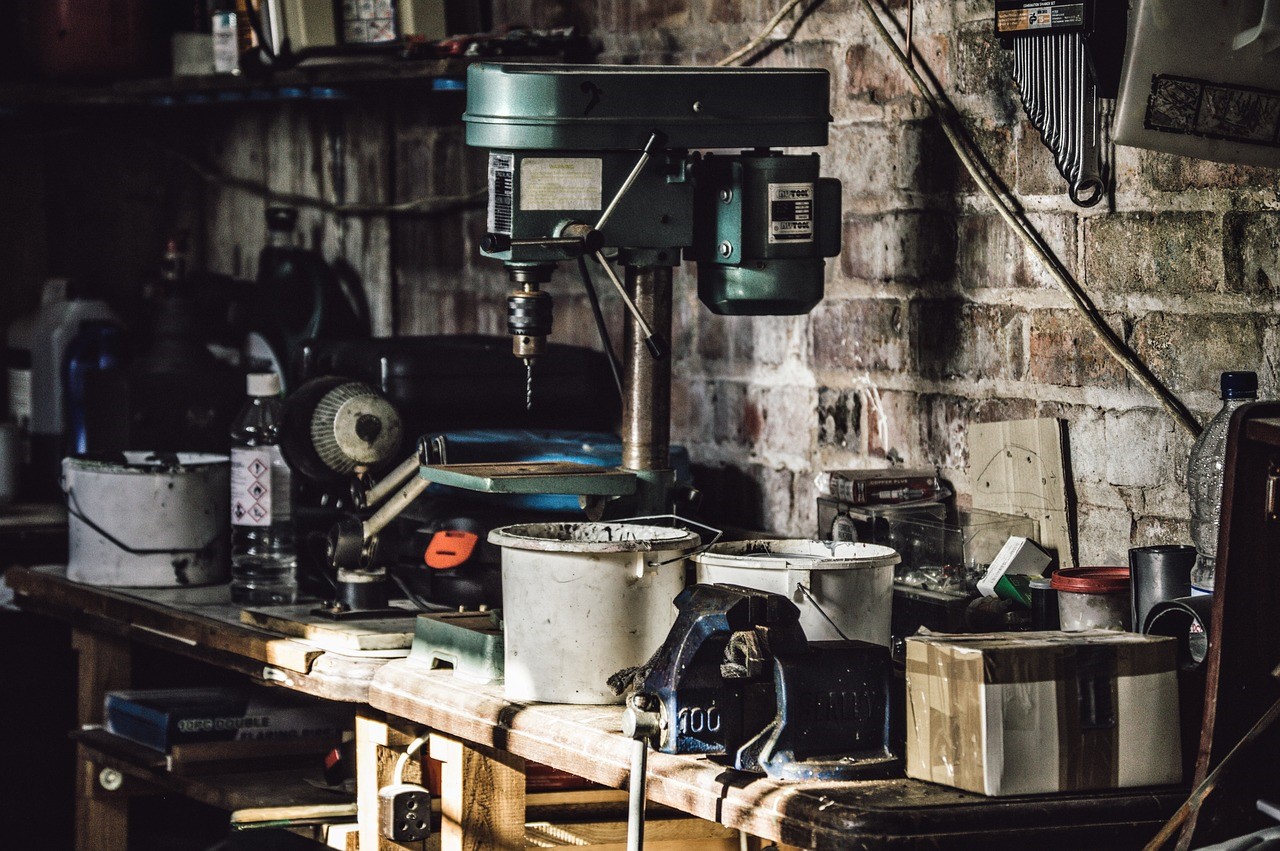 Whether it's spring cleaning or you're simply drowning in a sea of stressful chaos, you may find it's time to declutter your home. If that's the case, follow these helpful tips to ensure that your entire house gets tidied, from top to bottom.
Getting Started
When you decide to start decluttering your home, the first thing you need to do is sit down and make a list of each space in your home that needs attention. It's easy to think of areas like closets, living room, and bedrooms, but don't forget the less-frequented rooms in your home, including the garage, attic, and basement. These rooms often get overlooked, but they may be the biggest culprits of over-stuffed shelves and long-forgotten items. When it's time to tackle your clutter, follow these six steps: empty, clean, sort, remove, sort again, and reload.
Organize the Garage
A garage can be many different things to many different people. To some, it's simply the storage place for your vehicles. To others, it may be a workshop full of tools, gear, and equipment. Regardless of what you use your garage for, it is likely accumulated quite a few things over the years and has now become a haven for clutter. To get started, you will need to pull out everything from shelves, bins, and drawers to sort through what can stay and what needs to be trashed or donated. One of the most important steps when dealing with your garage is creating an organization system that best suits your needs. This will help you avoid clutter in the future when everything has its assigned place.
Clear Out the Attic
The attic is often the dumping ground for seasonal décor and other boxes full of things that otherwise have no home. This can quickly cause the attic to be an overly cluttered storage space. One of the most important steps when decluttering this space is sorting and getting rid of unneeded things. Over the years, holiday decorations can quickly accumulate, and you may have a hard time choosing things to get rid of. Focus on keeping only your favorites. If you struggle parting with some things for sentimental reasons — like the ever-growing snowman collection gifted by Grandma but you don't actually like snowmen — consider giving them away to another family member. According to the Spruce, you could also take a photo of some items to keep the picture as a keepsake without having to keep boxes of unused decorations. Paring down your possessions will help keep a tidier attic.
Deep Clean the Basement
Basements vary from home to home, but they can often be overlooked when it comes time to declutter because "out of sight, out of mind." This space has the potential to have any number of different uses, but it needs to be tidied up first. One of the most important steps when decluttering your basement is to clean thoroughly while you are emptying and sorting. Whether finished or unfinished, basements tend to get particularly dirty as they are magnets for mold and mildew. Take the extra time to wipe down storage cabinets, deep clean nooks and crannies, and mop the floors (if you don't have a reliable mop, now's the time to find one) after getting rid of extra boxes. This bottom-level room will sparkle like new!
You may spend most of your time in the main rooms like the living room, kitchen, and bedrooms, but don't forget about the other areas of your home. Decluttering your entire home is a challenging and time-consuming task. When you take the time to thoroughly declutter and clean, you will have an easier time in the future maintaining the same level of tidiness.
Photo Credit: Pixabay.com