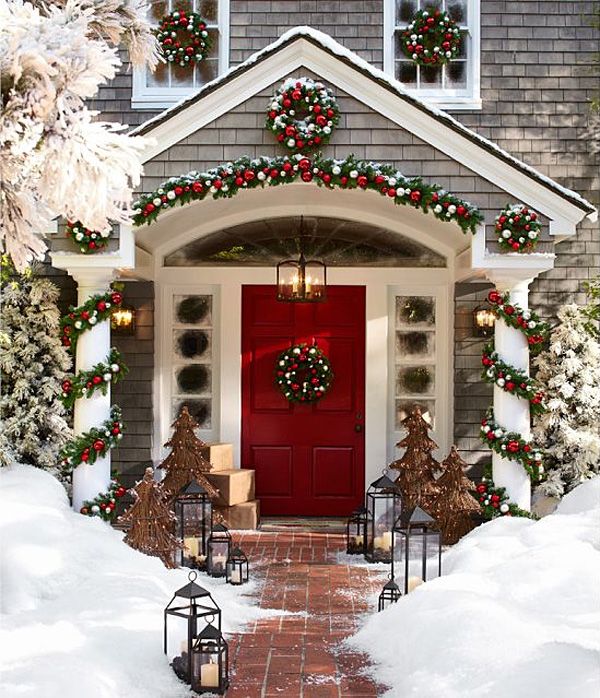 Believe it or not there are people that sell their homes during the holiday season. It may seem crazy, but there can be a lot of perks to listing at this time of year. There can be more people on a tight schedule to buy and a lot less competition. These tips will help your home be ready to sell!
1. Decorate for the holidays!
Of course make sure you still decorate your home, just don't over do it. Don't put out religious decorations and make sure their is still plenty of room for them to tour the home.
2. Hire a reliable REALTOR
The holidays are a busy time, but make sure you choose a realtor that will be at your side. You can't have a realtor that is going to vanish during the holidays. No matter what time of year your REALTOR should be there and help ease your stress.
3. Curb appeal is still important!
Make sure you are keeping up on the leaves or snow. You have to keep buyers safety in mind, as well as making sure your home still looks inviting. Make them want to come inside!
4. Check for motivated buyers!
Make sure your REALTOR is targeting the right audience during this time of year. These are people that are shopping with a deadline at this time. This includes investors, college sudents and employees, and military personnel.
5. Light Competition
Most people are often reluctant to list their home during the holidays, but take advantage of this! Less inventory means a better chance for your home!
6. Offer incentives!
If your worried about your home not selling, offer incentives. This could be appliances or even home improvements. Make them feel like it's a deal that they just can't pass up!
7. DO NOT OVERPRICE
This goes for all year round, but especially during the holidays. Even though there is less competition; you have to be realistic of the market during this time. If your home is priced to high people will figure it will go down in price or they will have more to choose from during the spring. Don't let this happen!
8. Have professional pictures!
Of course if your REALTOR has a professional take the photos the better it will. The clearer and more pictures you have the more likely you are to get showings. A big benefit though is that a professional photographer can have the ability to change pictures and show what the home can look like based on the season. Buyers might want to know what the home looks like in the summer, just as much as the winter.
9. Holiday open houses!
Holiday open homes can DEFINITELY be a hit! Everyone loves a warm place and of course no one will be in a rush to go back out into the cold! Also feel free to make some cookies or have a little spread of something to make it feel more warming.
10. Don't forget you CAN have blackout dates!
Most people don't want to list their home during the holidays because they are worried about the showings and being kicked out of their home. Do not forget that in the MLS you can let your REALTOR know dates and times that the house can NOT be shown. This could be when family is coming in to town or etc. Don't feel bad about doing this either! It will just create more anticipation for the people waiting to see it. They don't have to know it is because you are having a dinner or because it is another showing. They will just know it is unavailable.
With all things consider, it can be stressful to list your home during the holidays, BUT there are some amazing advantages to it as well! If you have any questions please don't hesitate to contact the Annette Yorks Group. Maybe you aren't ready to list quite yet but just need some more information. We are here to help!