After every house showing, your realtor will typically give you feedback from the individuals who viewed your home. If you've noticed that most of the responses involve your dog, it might be time to make arrangements for him during your next showing so that the first impression isn't a barking dog or pet hair. Hire a dog sitter or drop Fido off at doggy day care. He won't mind, especially if it helps to sell your home and jumpstart your next adventure – State College.
In fact, Centre County has plenty of dog-friendly fun. To start, get to know your city by exploring this fun list of things to do, and if you're a sports fan you'll want to check out a game at Penn State University. After the hustle and bustle of the city, relax with a latte at Webster's or enjoy a glass of wine on the patio at Zola. Let all the exciting fun waiting to be had be your motivation during the selling and moving process.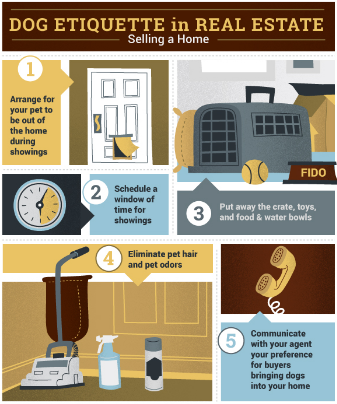 For more information:
1.Visit rover.com to find a place to board your dog
2.Visit thebalance.com for expectations on scheduling showings
3.Visit bhg.com for other tips on decluttering
4.Visit getridofthings.com for tips on eliminating pet odors
5.Visit realtor.com to find more things you should be talking to your realtor about
First impressions are everything, so make sure the first one sticks by creating a plan for your pooch during showings. With the tips in this guide, you'll be leashing up in State College in no time.