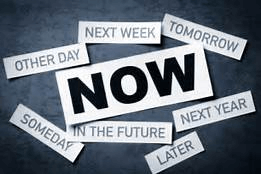 There's no denying that building a home can be stressful and uses up a lot of your budget. Before building you create a plan of things you want and you just have to have in your home to make it the home of your dreams. The problem is your budget can change fast. The question is what are things you have to have in the home now versus things that you can add later down the road? There are a lot of expenses that people forget what they are building a home. Hopefully this article will bring some of them to your attention and so you are more prepared.
When building a house it is always good to hire a designer to help maximize your space and help with making sure everything goes blends well together. Designers can do a great job at helping manage your budget as well. They can research different prices of the items you want and help give opinions on what they can think can wait and be added later.
When you first build your home it's unlikely that you can build your dream home right off the bat. If you can that's great but there's nothing wrong with getting in the door of your home and then making changes one by one. You can always go with the cheaper toilets or appliances that are functioning and then save your money for the high end ones. Also if you are torn between the expensive flooring or expensive countertops think about down the road which would be easier to install. Obviously it is easier to tear off and add new countertops than it is to rip out a whole bunch of flooring after you move in.
Some items that people forget can take up a lot of the budget include electrical outlets, ceiling fans, grass, and sidewalks to name a few. Most people forget the costs of all the electrical outlets and the amount they want and need in their home, and the additional wiring for ceiling fans. They also can forget about the grass and sidewalk costs for the outside of the home. People can be so focused on the house itself and what goes on the inside that they forget all the landscaping that will need done on the outside.
All of these things seem small when building but they can actually take up a lot of your budget that most people tend to forget about. When you build your dream home remember that it's the home you plan to live in forever so you don't need everything all at once. Evaluate what things can wait to be added to the home and make sure your budget allots for all the small things to make your house function.