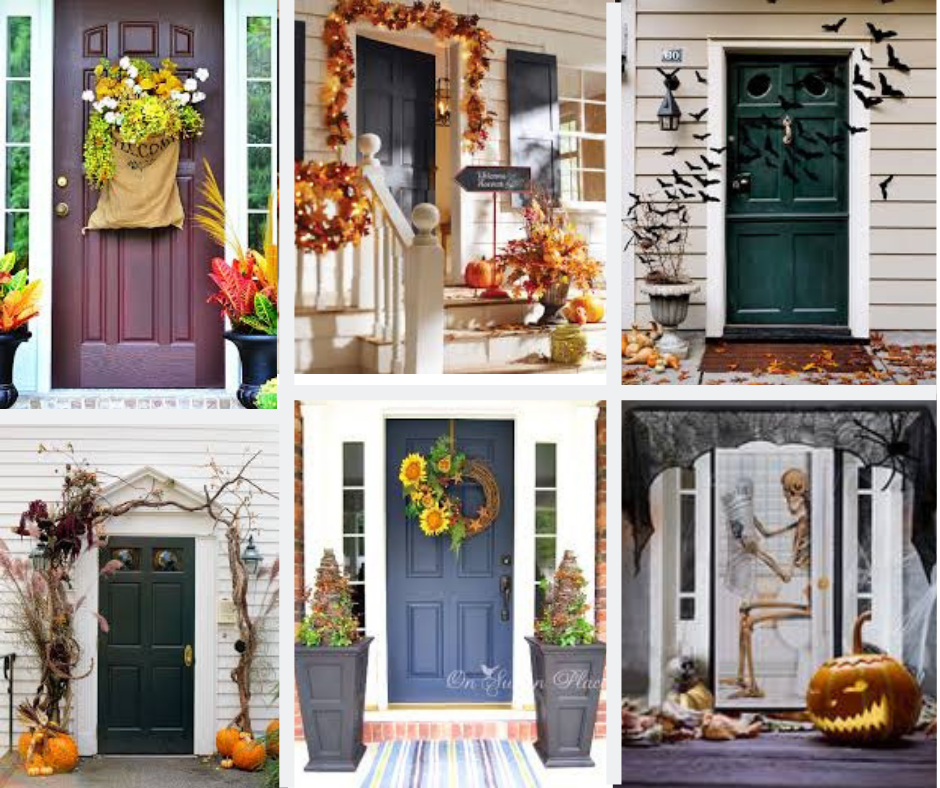 With the refreshing nip in the morning air, my thoughts immediately turn to decorating! Pumpkins, hay bales, corn stalks and colored leaves on the front porch welcomes all who come to visit. It's so rewarding to sweep away remnants of summer's spent flowers, clear out the beds and begin the transition to fall and winter. In the arena of monies spent on home decorations, Christmas and Winter decorations still make up the majority of spending, but more than four million dollars will be spent on Fall and Halloween decorations. That's a whole lot of gourds and ghouls!
If you are a "less is more" person, than simply placing a beautiful fall wreath on your door may be enough...recognizing the season while keeping the fuss minimal. If you are someone who is never quite sure what to do and you find yourself experiencing paralysis by analysis, consider entering our Annette Yorks Group Fall Door Decorating Giveaway. Just follow the link, LIKE the post, POST a comment below and SHARE the post.
Whatever your decorating style there is no denying that decorating the front of your home ups the curb appeal and conveys a sense of welcome to all!