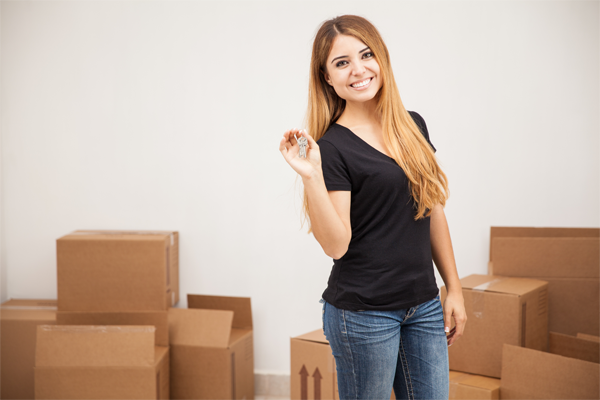 With the average age of the first-time homebuyer now between 35-54 years old, it's beginning to become more prevalent that an increasing number of adults are waiting a little longer than before to buy their first home. From shifts in marriage trends to the change in housing markets, many factors affect a first time home buyer's decision to make that first step into housing freedom. Here are four tips to help make that process a little bit easier.
Know the Neighborhood
Your first home is more than likely not going to be in the same neighborhood in which you grew up. You may like the area, but you probably know very little about it, except the local bar and the nearest Starbucks of course. For first time home buyers, it is imperative that you know the neighborhood statistics such as school district performance, crime rate, and even the neighbors. Furthermore, check out comparable homes in the area and have an idea of what price homes in the area were recently selling. This will help give you an idea what you can expect and reasonably bid on at the time of purchase.
Think Long-term
As a first time home buyer, you may get so caught up in the overall experience and initial thrill of buying your first home that you overlook the importance of the long-term investment that you are making. Think about how you choose to grow in that home, whether or not it's a house you can see yourself raising a family in when the time comes. If that's not the intention of your first home and you know you want to move when that time comes, then think about how well that home resales down the line. Always think one step ahead when selecting a home.
Choose an Experienced Realtor
Even though it is suggested that you do your own research on the neighborhood, a realtor who primarily works in that area is extremely beneficial to your search. Your personal research can only take you but so far. Forming a partnership with a real estate agent who knows the ins and outs of the neighborhood can only help you. Experienced real estate agents have access to more listings and more personal knowledge about a neighborhood than most real estate based websites. In luxury neighborhoods, luxury real estate for sale can tend to be a little more exclusive in releasing their details, so relying on a trustworthy and experienced agent is important.
Consider the Expenses
Whether you're a first time home buyer or an experienced buyer, buying a house is no cheap or easy feat. Having a solid down payment is a good first step, but researching and securing the proper financing goes a lot further. When it comes time to making the decision, know ALL of the expenses –utilities, taxes, interest, principal, commuting, upgrades, etc.-that factor into the price, maintenance and living expenses of the home. The worst thing you can do is fall in love with a home that you can't afford. It happens all the time and it is unfortunate to watch unfold.
No matter your age, whether you're above, below or right at the median age for first-time home buyers, the process can be overwhelming and emotional. Take a step back, consider all of your options, do your research, and keep these four tips in the back of your mind.