Organize Your Entry Way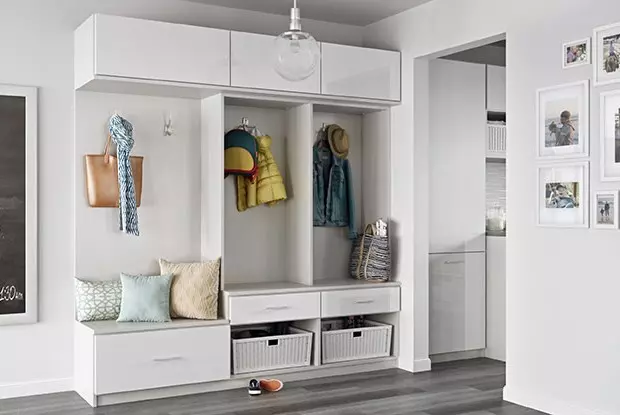 We have all heard first impressions matter. This goes for your home as well. Foyers can easily becoming cluttered with shoes, coats, bags, and everything else you use daily. It's the first room you enter after a long day and can finally unload everything. In turn though it's the first room all your guest see when they walk in the door. Thankfully we have some tips that will allow you to keep your entry way clean and organized even through daily living.
Purchase hooks or a coat rack
If you don't have a closet in your entry way this offers an alternative way to hang items up and keep them off the floor and prevents a pile from occurring.
2.Have good lighting
A nice light fixtures can make a bold statement in your entry, and allows to give a great teaser for the rest of the homes décor. You can even invest in dimmable lights that can help set the mood of your home from the minute a guest walks in. Most importantly a light fixture that hangs from the ceiling frees up space, instead of needing stands for pluggable lights on the floor.
Buy a mirror
This can be great for you and the space. It allows you to get one last look at yourself before leaving your home, especially when in a hurry. Mirrors also reflect light which help any entry way feel larger.
Purchase a bench or chest
This can help with multiple things. It gives you a place to sit and gives you a place to store items as well.
I believe all these tips will help make your home more inviting and entry way more functional. We would love to see your entry way! Feel free post it in the comments below!