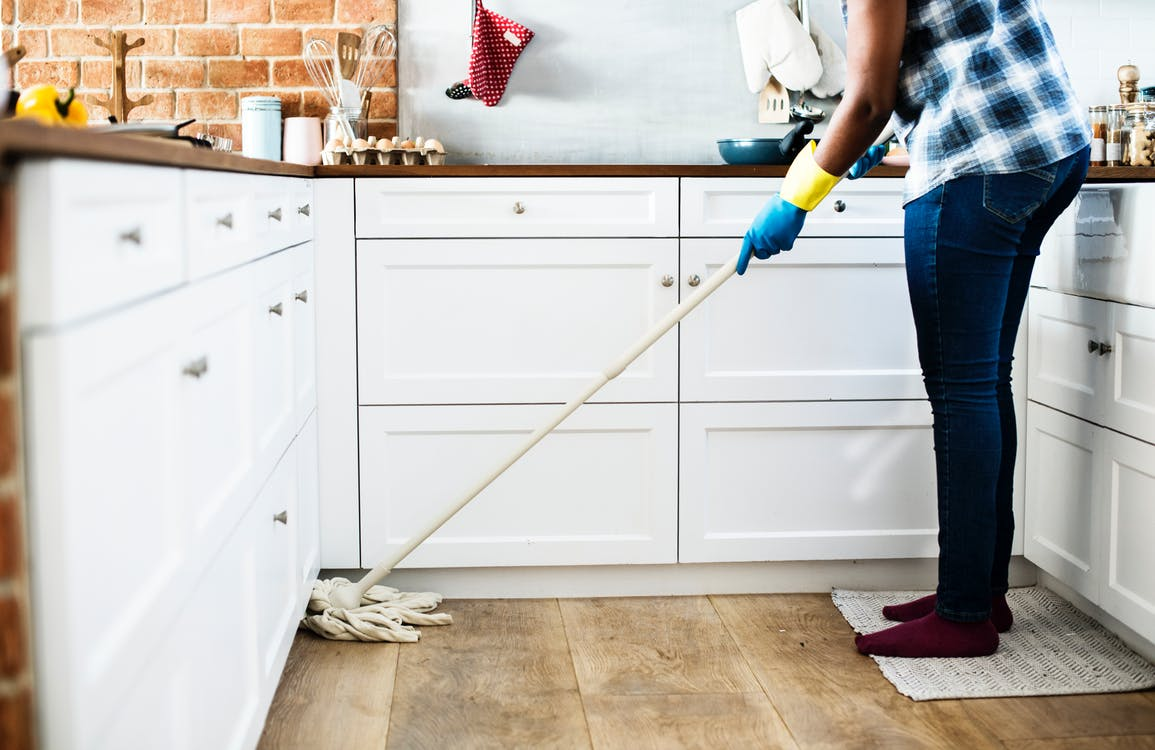 3 Cleaning Basics You Need To Do Before Moving In
You've finally found the perfect home and are ready to move in. Once everything is packed and moved, the only thing left to do is start setting yourself up in the new place, right? Not exactly. The first step should always be to deep clean the new place. This helps you begin the next chapter with a clean slate, so to speak. It also gives you an opportunity to get into those hard-to-reach places before all your stuff is moved in. Here are a few details you shouldn't overlook.
Improve Air Quality
According to a FilterBuy Consumer Survey, 25 percent of Americans don't change their filters regularly, and about 11 percent never change them at all. Don't make the same mistake. Start off on the right foot by replacing your home's air filter as soon as you arrive.
You may even want to change it completely, as not all filters are created equal. For instance, regular particle filters don't do much for odors, gases, and VOCs (volatile organic compounds)—you'll need a specialist air purifier for that.
There are many factors involved in poor indoor air quality, including mold, tobacco smoke, pet dander, and certain chemicals. Perhaps this is why, out of the FilterBuy survey respondents who did change their filter within the last two years, nearly 90 percent still found dust, 40 percent came across dander and pet hair, and 18 percent discovered insects.
As you continue to live in your home, make ongoing efforts to reduce these pollutants through careful cleaning and maintenance. This is especially important if you are an allergy sufferer, as you will need to take extra care to minimize allergens to make your home safe and comfortable.
Clean All Surfaces
This is a matter of air quality, but also of simple logistics. Dusting is only going to become harder when you bring in all the furniture and decor, so make sure every nook and cranny in the house is wiped clean with a disinfectant product. If you're not sure where to start, refer to this house-cleaning checklist, which includes all the easy-to-miss spots to look out for in every room of the house.
A good method is to start high and work your way down to the floors. If you have carpet flooring, make sure you have a powerful yet light vacuum cleaner that will make the job as easy as possible for you—after all, you do have the whole house to get through. Hardwood floors, on the other hand, are easier to clean, but will have to be treated very carefully during the actual move to avoid scuffs.
Stock Up On Household Products
Since you are going to be doing the big clean, now is the best time to stock up on household products responsible for keeping your home fresh and shiny. Make sure you have all the basic tools before starting, including a good quality broom, mop, sweeping brush, and plastic gloves to protect your hands from harsh chemicals.
Get all the basics you know you will need, but don't forget to pick up some more specialized products that will come in handy in the future. For instance, Febreze makes sprays that can reduce allergens on fabrics, which will prove useful once all your soft furnishings have been brought in.
Of course, if this sounds like too much for you, there's always another option. Most professional cleaning services offer special packages for moving out and moving in services. These will include all those spots that are hard to reach and easy to forget—and it's the perfect solution for those who would rather re-pack their whole home than clean it top to bottom.
If, however, you don't mind putting some elbow grease into the new house, the deep clean method is a great way to get to know the place better. Chances are you'll feel much more connected to your new home once you have made it look sparkling and spotless.