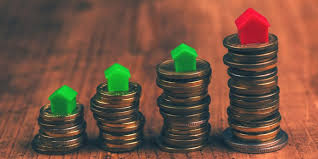 You may have heard someone say that we are in a Buyer's Market or a Sellers Market. What exactly does that mean and how does it affect your decision to buy or sell? Should it affect your decision to buy or sell?
The term is really based on supply and demand. A Buyer's Market is when the supply exceeds the demand, meaning more people are looking to sell their homes than those looking to buy. The Seller's market is the opposite...when the demand exceeds the supply, meaning more people are looking to buy than properties being sold. When you have more Buyers than Sellers, there may be multiple offers for a property which puts the Seller in the driver's seat. Likewise, more Sellers than Buyers puts the Buyer in the Driver's Seat. More properties to choose from means they may pass up a home priced too high or "not quite right" because there are others to choose from.
Markets can swing from one to the other based on the time of year, as many individuals, with families school age children prefer to move during the summer months when kids are out of school and routines are less likely to be disrupted. Interest rates are another influencer. Better finance options may push individuals to act now when interest rates are lower and could create an influx of buyers. You may also have an overabundance of buyers for homes in one price range creating a sellers market while homes in another price range might experience a buyers market.
With all that said...the best way to go about buying or selling your home is to plan ahead and begin the process early. Don't wait until your ready to list to think about repairs that need to be made to your home. Work with your realtor on realistic expectations for your listing price the amount of money you may net after the sale of your home. If you're buying a home, narrow down your "must have" list for your new home and think about neighborhoods you would prefer. Get pre-qualified so you are looking at homes within your price range and can move on the perfect home when you find one.
Buying or Selling a home signifies a change in your life and you want to make that a happy, stress-free one. Life has a way of happening and we don't always have the luxury of dictating whether those changes take place during a Seller's or Buyer's Market. The best thing you can do is to work with a seasoned real estate professional to help swing various factors in your favor, regardless of the type of market we're experiencing!