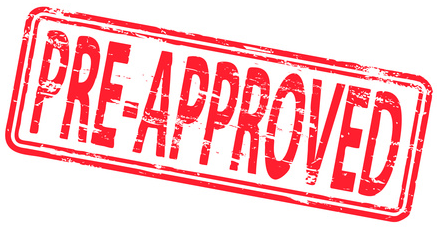 When you start looking for a new home it's always exciting. You find neighborhoods you like and then start looking at all the houses available. You find houses that you are amazed by and can't wait to go see. Problem is you need to make sure that the homes are also in your budget. Don't know what your budget is? The best way to find out is by getting pre-approved.
There are multiple benefits to get pre-approved. First and foremost most realtors prefer to work with people that are pre-approved. After you tell your realtor your requirements in a home they can look at homes that meet them as well as being within your price range. They will make sure the homes you are falling in love with are homes you can afford.
Getting pre-approved can also correct any potential credit problems you may have. It's not uncommon that most first time home buyers aren't monitoring their credit. During the pre-approval process errors and problems can be corrected and re adjust your credit score.
After finding the perfect home you might be up against other interested home buyers as well. In a multiple offer situation a pre-approved buyer has better luck in winning then someone who isn't pre-approved. Pre-approved people can also have quicker closings which will get you into your home faster! The reason for that is because when buying a home the majority of the time you have to get a background check. During the pre-approval process that is usually already done.
Being pre-approved for a home is always best. These are just some of the benefits that you will have. It makes the buying process easier and helps find the home for you a lot faster.
For More information on the Home Buying process call our group today!