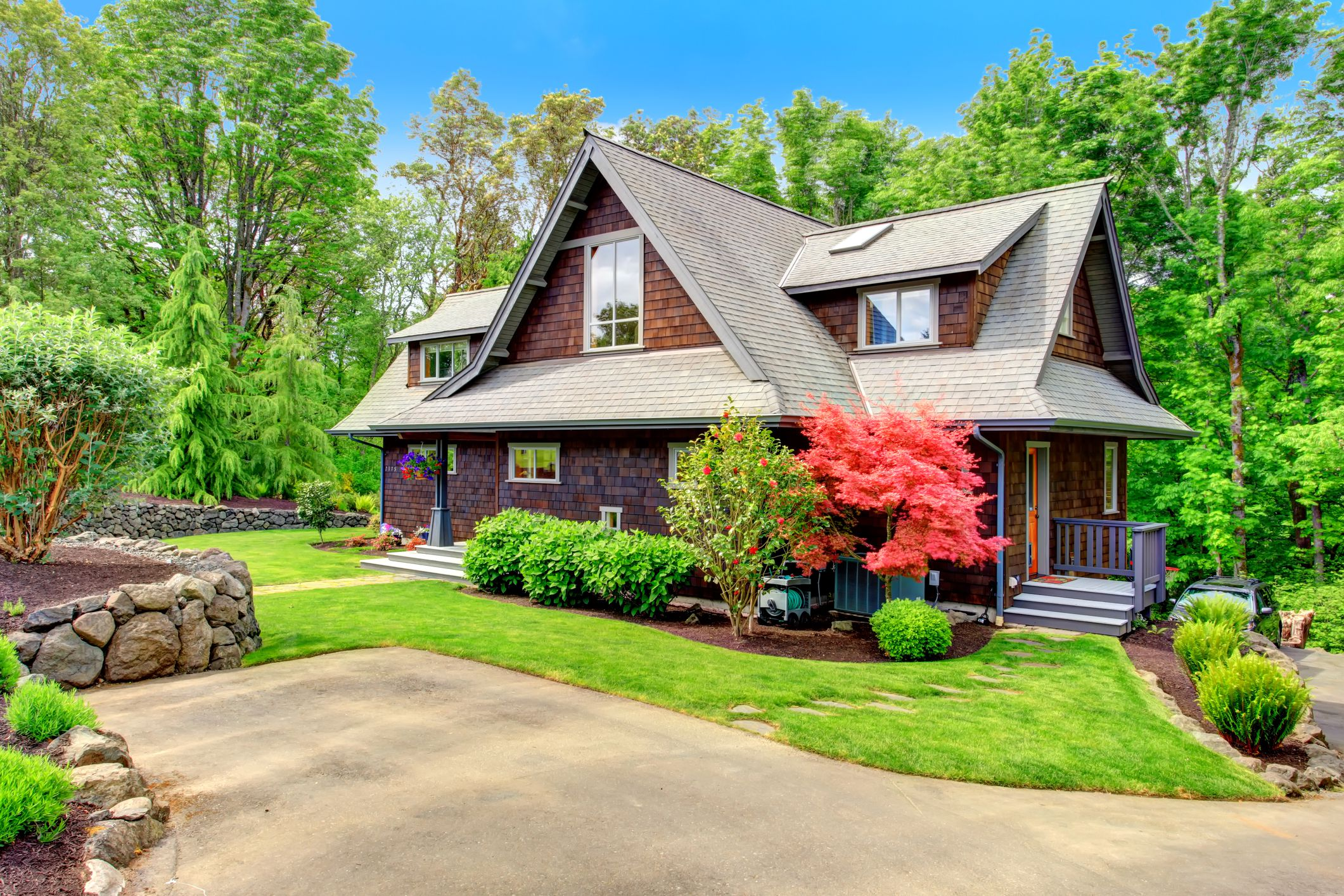 We have all heard the phrase "don't judge a book by its cover," but when home buyers are viewing homes the outside is the first impression they get. To some it might not matter how incredible the inside of your home is if they don't like the look of the outside. Your realtor will offer advice and tips on how to improve curb appeal, but there are simple things that you can do to make sure your home is curb appeal ready.
1.Landscape, landscape, landscape: Make sure you have a well landscaped yard and flower beds. Keep grass well maintained and that any dead spots are covered. Flowers are also great to add color to your home. They can help with giving off the vibe of your home. If your home has bright, bold colors then your plants and outdoor décor should reflect the same.

2.Doors: If your front or garage doors need painted make sure to do so. Most home buyers consider them the focal point of the outside of the home. Right now a lot of people are going with a bold color. This can create a great look, but make sure the color matches the rest of the house. You want to make sure you can grab the home buyers' attention, but that it looks like it belongs.

3. Cut back any trees or bushes: Of course it is important to make sure that home buyers can easily see the home. Any large trees or bushes that prevent the house from easily being seen should be trimmed. Any untamed bushes or trees can cause damage to siding and prevent sunlight from getting into the home. Trimmed trees and bushes will also greatly compliment your landscaped lawn!

4. Check hardware: Everyone has their own taste from door knobs to lighting fixtures, but make sure that they all complement each other well. They are subtle enhancements that can really make a big difference with the overall look of your home.

5.Outdoor lighting: Make sure that you have warm and inviting outdoor lighting to welcome guests and show off your home. Most people when they see a house on the market they might drive by in the evening after work to look at the location and the exterior. Make sure even at that time that your home has strong curb appeal. This can even be done just by adding some solar powered lights around the walkway.

From simple maintenance to bold changes you can always be sure your home has great curb appeal. You can have people waiting to see your home on the market just by them driving past and viewing the outside. If you can sell a home buyer on the outside of your home you'll already be one step ahead! For more information contact the Annette Yorks Group:
annetteyorks.com