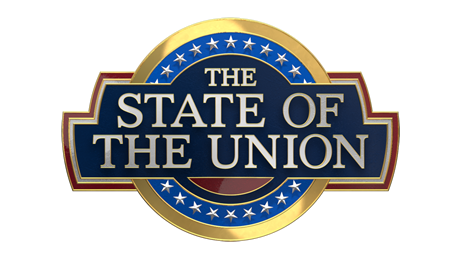 We'd like to wish our Friends and Clients a Happy, Healthy and prosperous New Year! 2016 was a very good year for Annette Yorks Team, thanks in part to people like you!
In 2016 the interest rates held steady- roughly 4% for a 30 year conventional mortgage (lower for FHA and FA) and in spite of the small hike by the Feds this month, rates are exceeded to rise moderately in 2017. Money has never been less expensive to borrow in our lifetimes and we don't know what the future might bring! Yes, it's a GOOD time to buy that first home, move up to another, or sell your present property as there's a healthy supply of capable buyers out there.
Some interesting facts about our local real estate market in 2017 average sales price of a home in State College area was $299,176 and average days on the market was 51 days and 767 homes were sold in State College school District. Bellefonte average days and 321 homes were sold in Bellefonte and average days on the market were 116 days. Bald Eagle average sales price for a home was $157,154 and average days on the market were 94 days. Philipsburg-Osceola Mills average sales price of a home was $86,652 and average days on the market was 116 days.
What's going on in the Community?
Ferguson Township News:
*Buffalo Wild Wings located on 1308 North Atherton Street, State College PA 16803
*Dunkin Donuts located on 1400 North Atherton Street, State College PA 1680. With a drive through service and grab-n-go with a total of 4 pumps.
*Fox point Section ID/ Hunter Chase. 13 single family lots.
*The Cottage at State College located on1850 Blue Curse Drive, State College 16801
*Whitehall Road Regional Park located on Whitehall Road and Blue Course
*Young Scholars of Central PA Chantel School. Second strong addition on 1530 Westerly Parkway, State College PA 16801.
*The Crossings located on Blue Course Drive and Harvershire Blvd, State College 16801. A retirement community on 14.73 acres. This is partially existing master plan for Turnberry.
*There are (7) Active subdivisions and land development plans in progress.
State College Borough News:
*New Development located at 538 East College Avenue. The buildings called The Rise will be for commercial use. The first to floors of rental housing will be professional and graduate units with remaining floors for undergraduate students.
*The Metropolitan project has a completion date of July 2017. A 12 story mixed use rental on the first floor, office space on the second floor, students on 3rd through 9th floor with professional housing and sky-high offices grounding out the final few floors.
*Fraser Street Centre is coming together. Part of that project includes Hiatt Place. State College has 165 rooms plus 26 residential condos. Facilities is taking reservations after April 11, 2017.
College Township News
*Land Development for Pleasant Point. Zoned R-2 with 48 units.
*Medical office located on Drelbelbious Street.
*PSU Lacrosse field terrace seating enhancements.
*Burger King located on Gerald Street. Proposed 2800 sq. ft. Restaurant with access off of Gerald Street and two drive through lanes.
*Nittany Mall McDonalds subdivision.
Patton Township News:
OAKWOOD CENTRE PRELIMINARY/FINAL LAND DEVELOPMENT PLAN – TEXAS ROADHOUSE PARKING LOT EXPANSION
The plan proposes to remove an existing undeveloped grassed area, which was originally planned to be a bank, and to construct a new parking lot with 37 spaces (2 ADA) for Texas Roadhouse patrons, curb islands, and a dry well for storm water management. In addition, the plan proposes other site improvements including a sound attenuation barrier for an outdoor HVAC unit on an existing office building on the site and additional buffer plantings along the perimeter of the site along several adjacent residential lots. The total overall impervious are on the site will be increased by 2,926 square feet.
RESUBDIVISION FOR SKYTOP VISTA SUBDIVISION
Mr. Mark Saville, Sweetland Engineering, presented the Re-subdivision for Skytop Vista Subdivision minor subdivision plan. The site is located 650 feet south of Route 550/Stoney Point Drive (T-551) intersection and lies within the A-1 (Rural) district. The plan proposes to modify the existing parcel configurations of three adjacent lots in the subdivision to provide larger areas for potential home sites. In addition to adjusting the lot lines, the plan proposes to change the alignment of the existing shared driveway to accommodate the new configuration of the lots.
GRAY'S CENTRE – PRELIMINARY/FINAL LAND DEVELOPMENT PLAN
Mr. Mark Torretti, Penn Terra Engineering presented the Gray's Centre Preliminary/Final Land Development Plan. The plan proposes the demolition of an existing house and the construction of a new health and fitness center on a 1.17 acre site. The site is located at 650 Gray's Woods Boulevard in the Office Buffer District and the I-99 Interchange Overlay District. Demolition activities include the removal of the single-family home and outbuildings, as well as two paved driveway areas, a concrete walk and patio, the electric meter and service line for the house, an above-ground pool, trees and brush, and the sanitary sewer lateral to the house. In addition, the well for the existing home will be abandoned and capped in place. Construction will include a two-story commercial building with 14,136 square feet gross floor area with a 7,068 square foot footprint. A total of 43 parking spaces will be provided (2 ADA) onsite. Additional sidewalks, crosswalks, and curb islands will be provided in the parking area and an eight foot wide asphalt bicycle path will be constructed along the entire frontage of the lot along Gray's Woods Boulevard. The proposed improvements will result in a 23,351 square foot increase in total impervious area on the lot.
Yes, we live in a great area with ample job opportunities for future growth!
Contact The Annette York's Group for any of your real estate needs!
Sincerely,
The Annette Yorks Group
Annette Yorks, Sarah Boha, Gabriela Albegiani
740 S. Atherton Street, State College, PA 16801
Office: 814-272-6110
Annette Direct: 814-360-0140
Sarah Direct: 814-470-0060
Gabriela Direct: 81-380-0166
Email: annetteyorks@gmail.com
Website: www.AnnetteYorksGroup.com